Lest we forget
Marking the centenary of the end of The Great War Mr Kitson organised a service at the Grove.
The students and staff made 100 crucifix and poppies to place in our remembrance garden.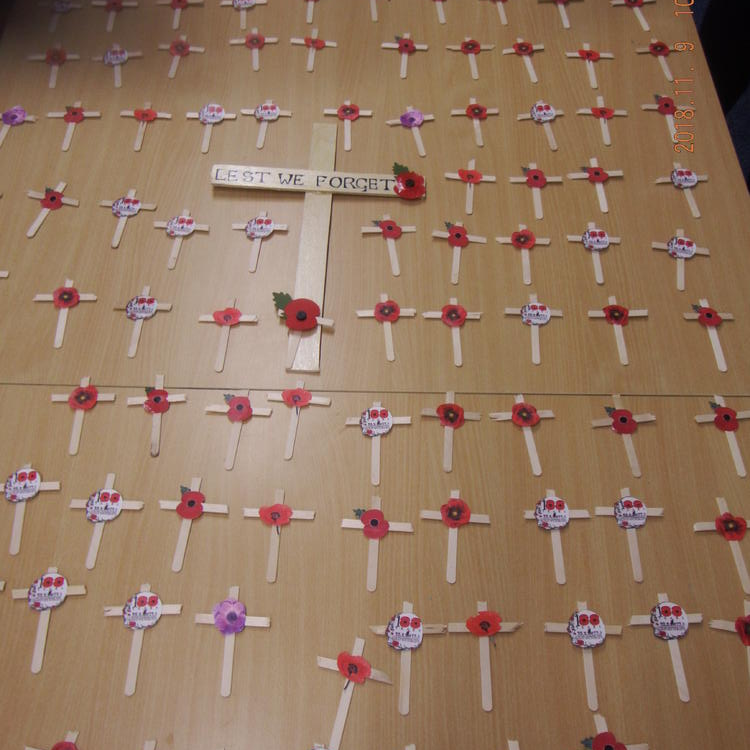 Mr Hughes, Mr Hall, Mrs Kersey and Mr Warren read war poetry, Mr Hamilton reminded us all why the poppy was so important at this time, and Mr Wilkinson gave us the shocking statistics of how the Great War affected this community.
We were all reminded of the sacrifices made by the men and boys who never returned all those years ago.