Lets go on the radio!
Not content with being a Grove Academy superstar James has decide to turn his attention to STRAY FM!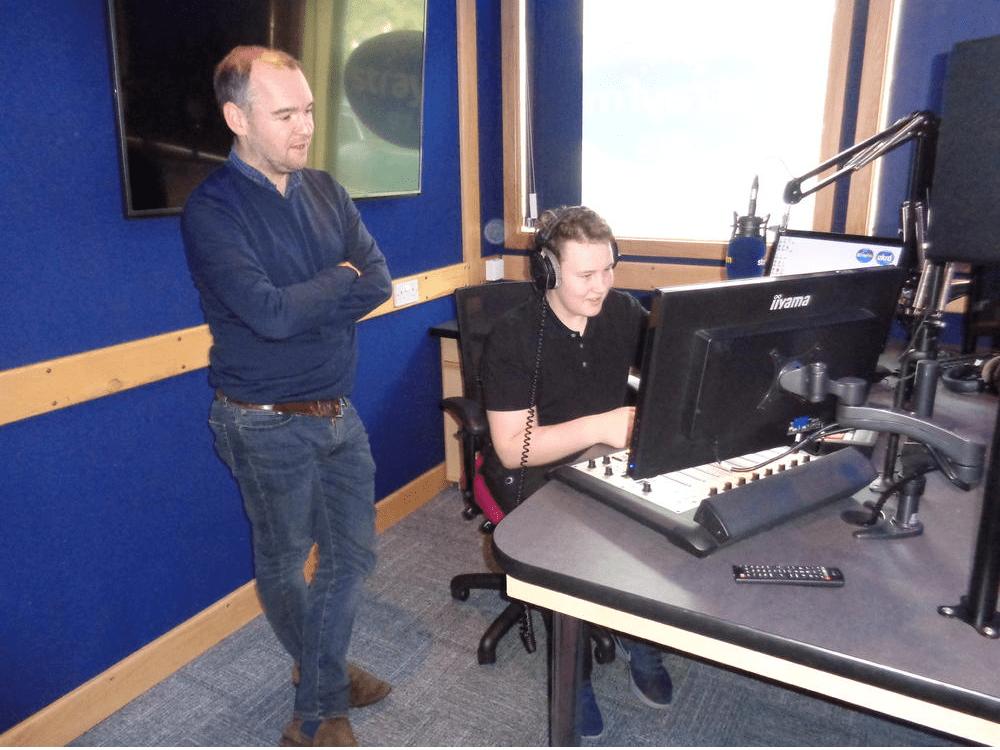 James and Mrs Kersey visited Stray FM HQ today to see how radio broadcasting works! James was shown the ropes by Pete Edgerton and Nick Hancock but decided to come back to school to work towards his GCSEs and Unit Awards!